H. T.
=Hermann Thorens
---
Zwei Designs
(

+

Spieldosen)
---
Erstes Design: Rundornament in den Ecken

(

Spieldosen)


---
Zweites Design: Rose in der Ecken
(bitte hier klicken)
(

Spielwerk)


---
---
Am Kamm können sich folgende Markierungen befinden:



---
---
Erstes Design: Runde Zierelemente in den Ecken, sonst Bandornament mit Palmetten



Spielwerke: [1] Ich bete an die Macht;
[2] [unleserlich],
No. 30: Fliegender Rittmeister,
No. 34: O du lieber Augustin,
No. 2323: Poppies,
No. 16179: Chilly Night,
Good bye Dolly Gray, Lustige Witwe,
No 34: Sinfa,
Bienenhaus Marsch,
I've got rings on my fingers,
Eva,
Stille Nacht,
Those Wedding Bells,
I am drifting,
Psyche Amor ...,
Minstrel boy,
Pattern to the world
---
[1] Ich bete an die Macht...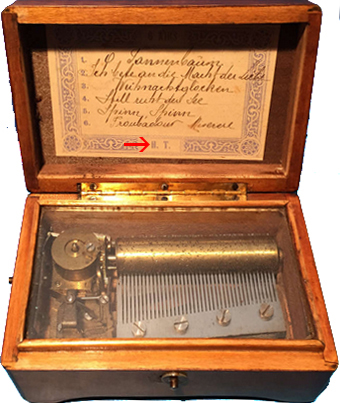 2: Ich bete an die Macht der Liebe
5: Spinn Spinn
---
[2]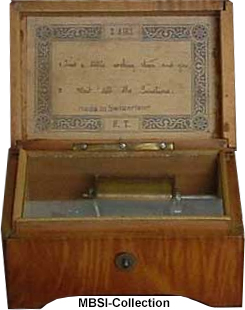 ---
Nr. 30: Fliegender Rittmeister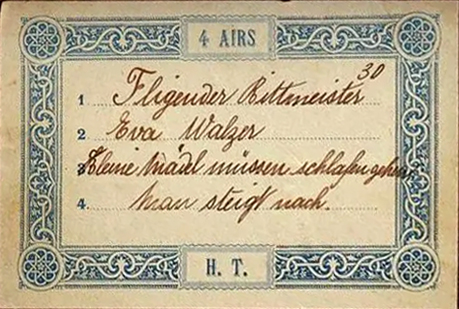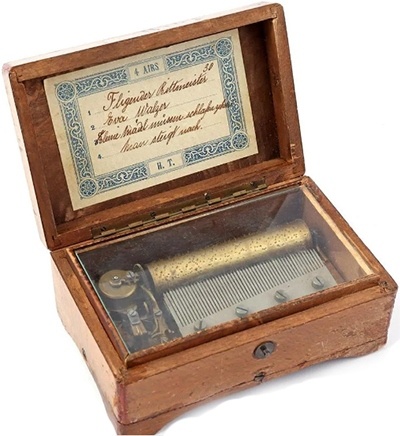 1: Fliegender Rittmeister, 2: Eva-Walzer, Man steigt nach ist ein deutscher Spielfilm aus dem Jahr 1927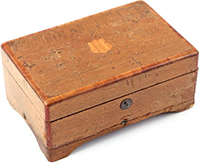 ---
No. 34: O du lieber Augustin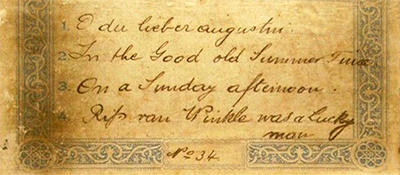 O du lieber Augustin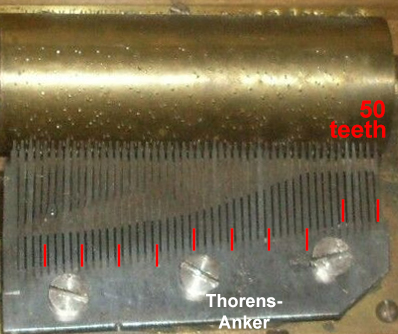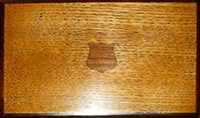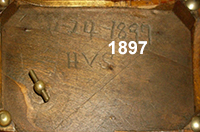 ---
Nr. 2323: Poppies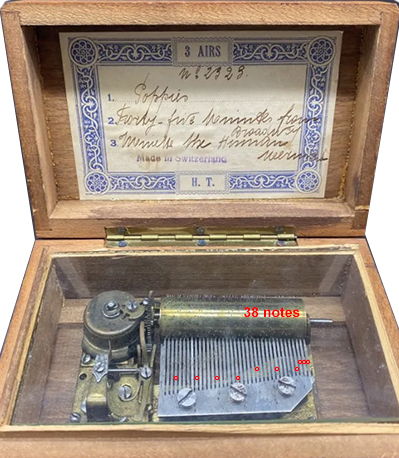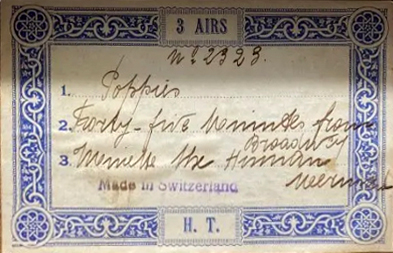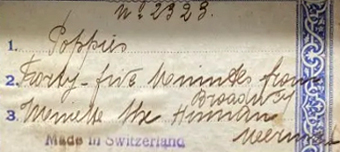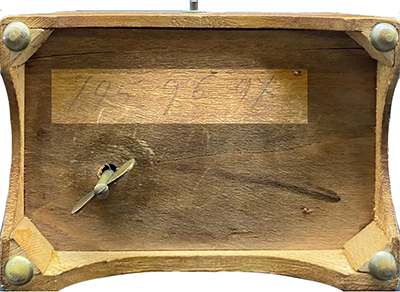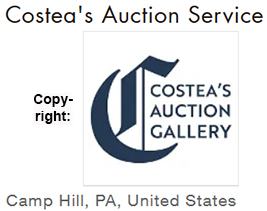 ---
Nr. 16179: Chilly Night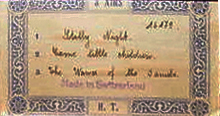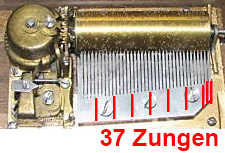 ---
Good bye Dolly Gray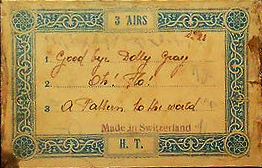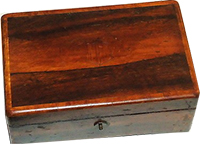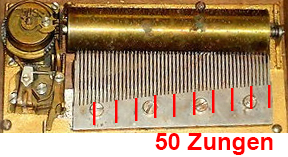 ---
---
Mit der folgenden Markierung am Kamm

---
---
Lustige Witwe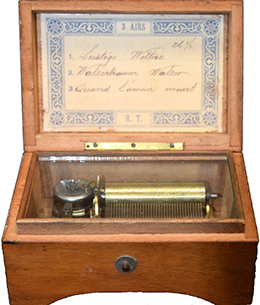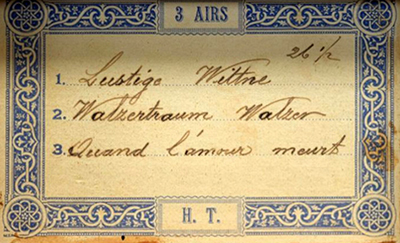 1.: Lustige Witwe; 2: Walzertraum; 3: Quand l´amour meurt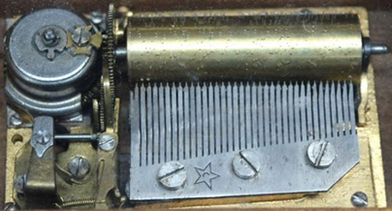 Mit einem fünfzackigen Stern und einer kleinen halbkreisförmigen Marke innerhalb des Fünfzackes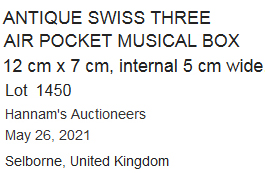 ---
---
Mit folgender Markierung (Anker) am Kamm

---
---
Sinfa / Nr. 23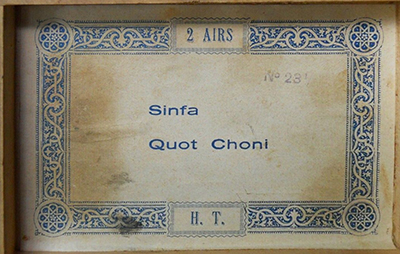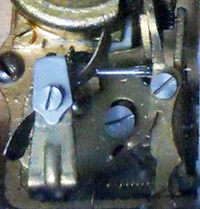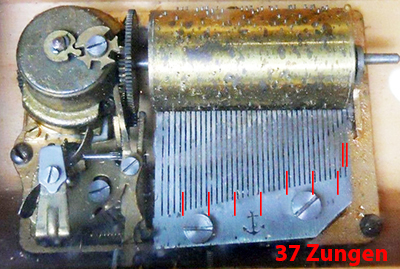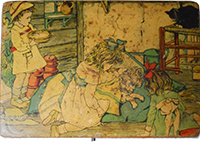 ©Privatbesitz
---
I've got rings on my fingers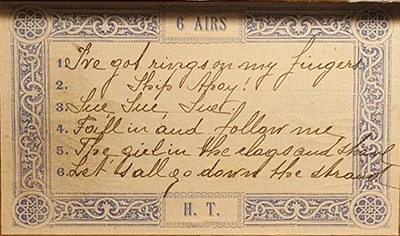 I've got rings on my fingers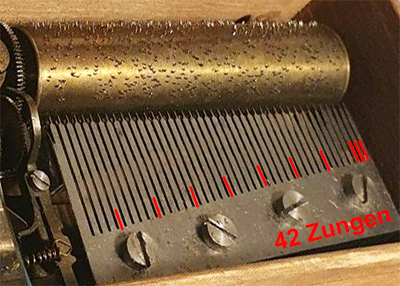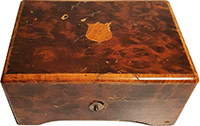 ©Privatbesitz
---
Ungemarkt: Nr. 27: Piccolo piccolo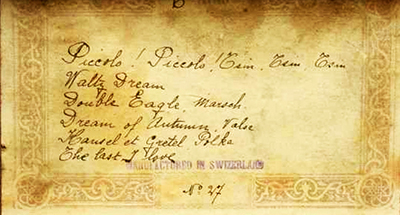 Piccolo, piccolo (Walzertraum)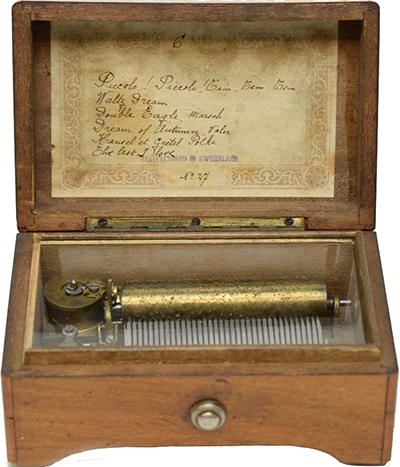 numbered 217, brass cylinder 8.5 cm x 13.5 cm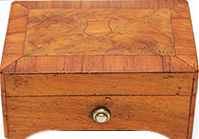 ©Private ownership
---
---
---
Bienenhaus Marsch, Nr. 38, auf Grundplatte bezeichnet "69661"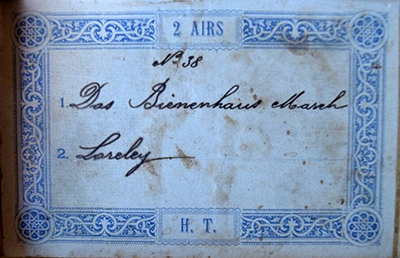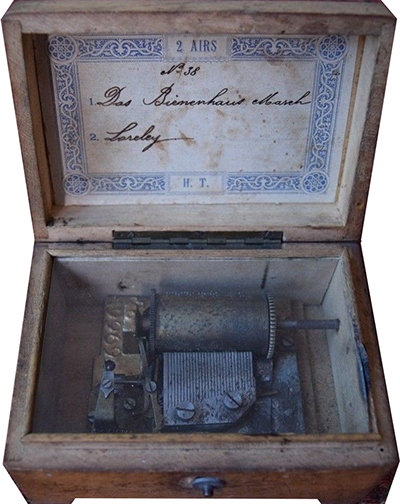 Auf der Grundplatte mitgegossen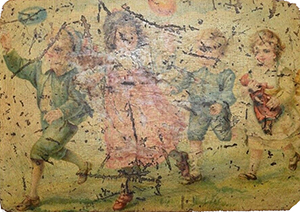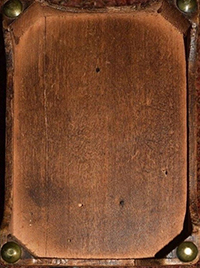 ©Privatbesitz
---
Eva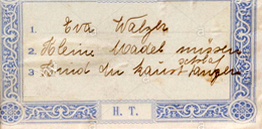 ---
Stille Nacht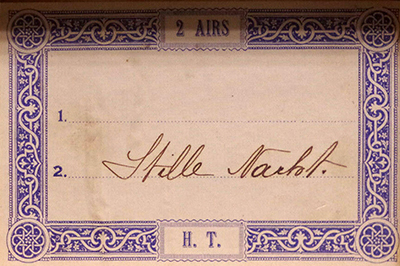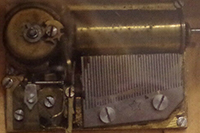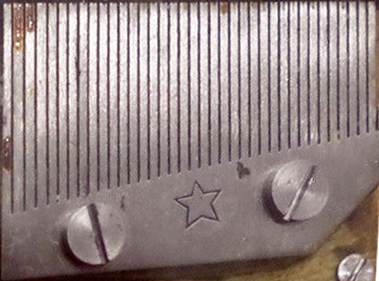 Mit einem fünfzackigen Stern, der innen leer ist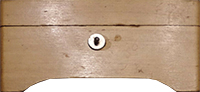 ---
Those Wedding Bells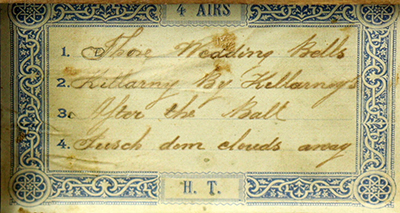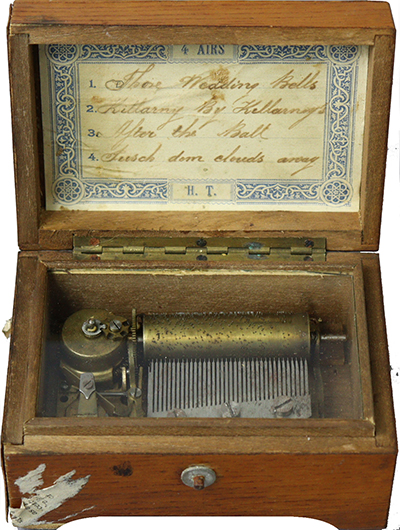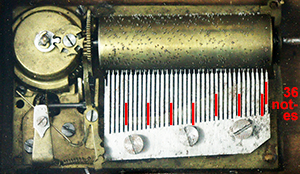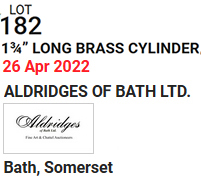 ---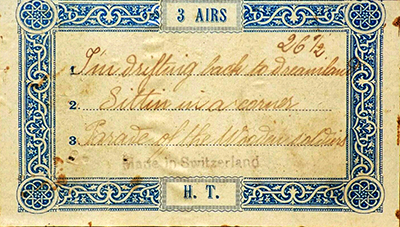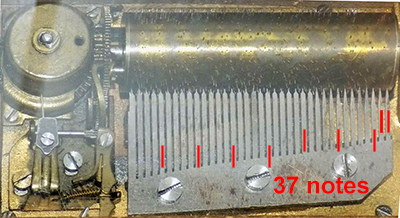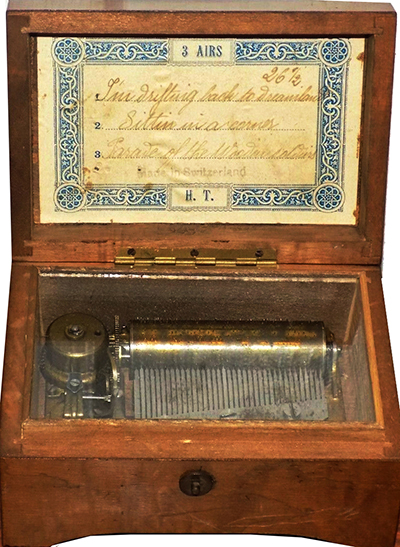 ---
Psyche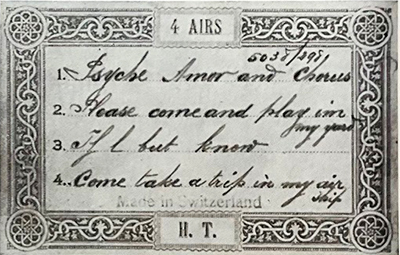 ---
Minstrel Boy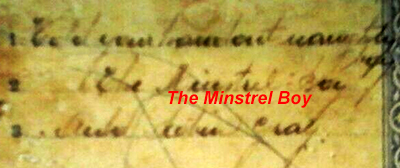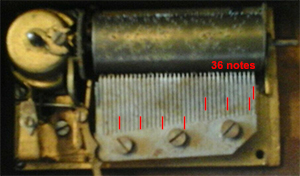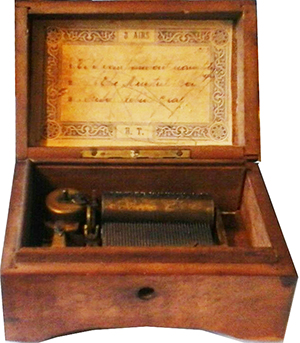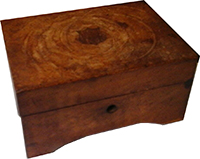 Ebay 2022 Feb 4
---
Pattern to the world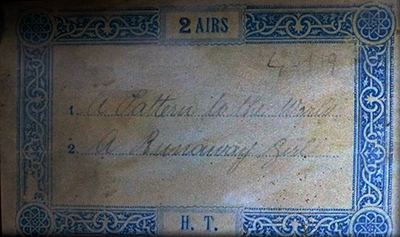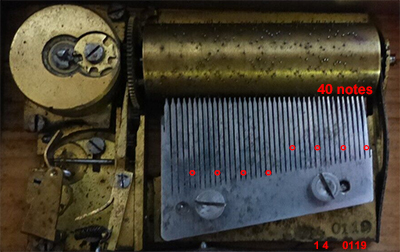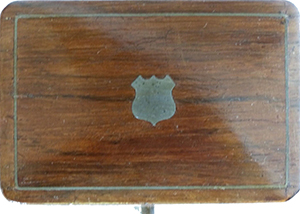 Ebay 2022 Jun 6
---
---
---
---
Zweites Design: Rose in den Ecken, sonst Blattornament
---
---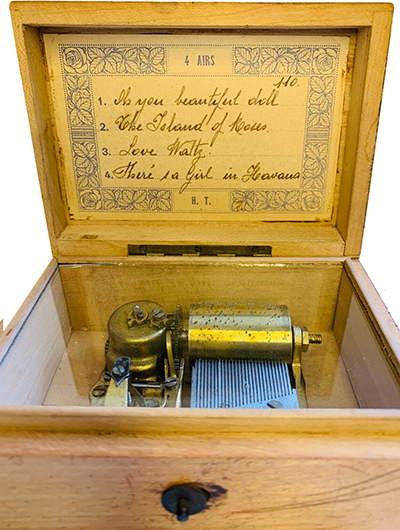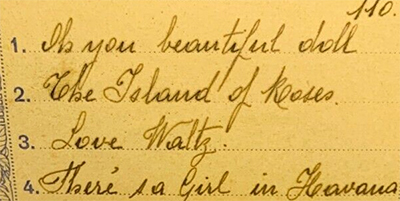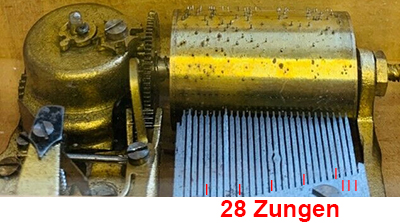 ---