---
Cartel Music boxes by the JUNODS / Cartel Spielwerke by The JUNODS

Spielwerke /

music boxes
JAC, no N°, (Junod, Aubert & Cie): Helvetia
JAC N° 1283 (Junod, Aubert & Cie): Helvetia
Harvey Webber Interchangeable (3 cyl.) ~1893 (Arthur Junod)
---
Nr. 6028, zugeschrieben an Junod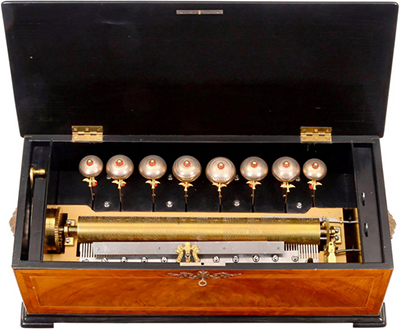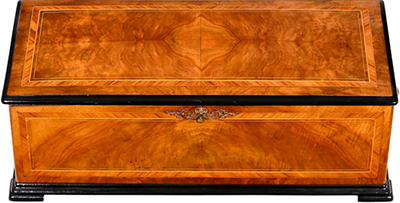 ---
Helvetia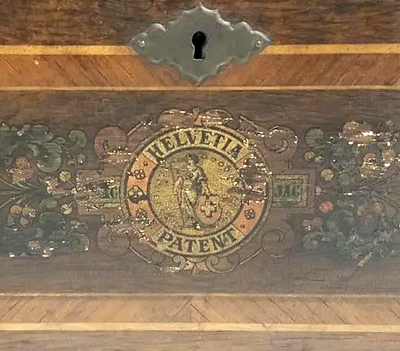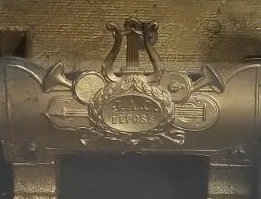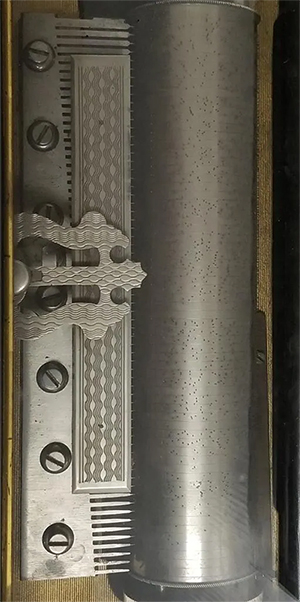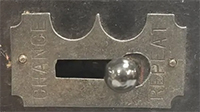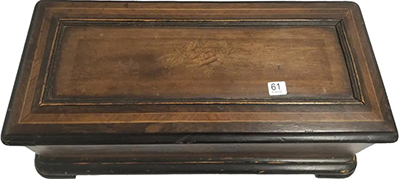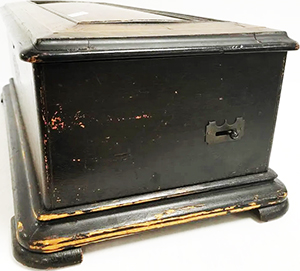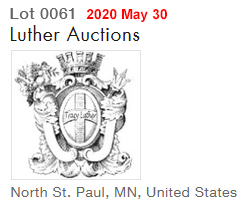 Details to Helevtia see the chapter JUNOD
---
Helvetia N° 1283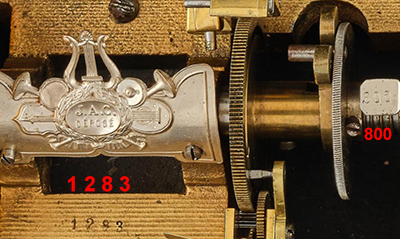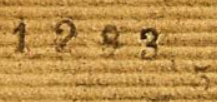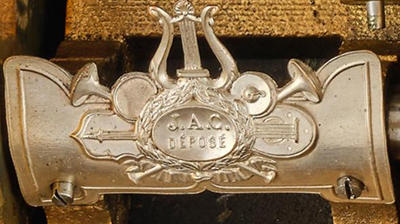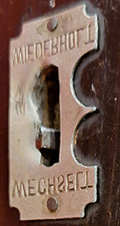 MIEDERHOLT MECHSELT (!)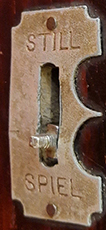 STILL / SPIEL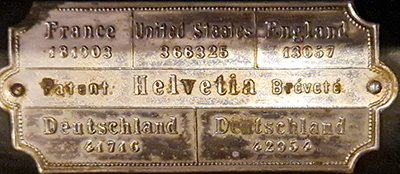 HELVETIA PATENT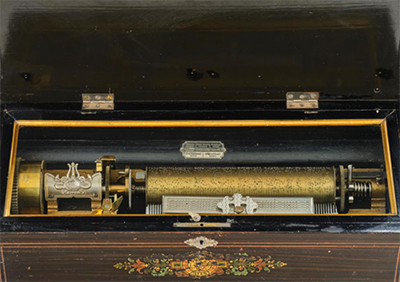 Firma JAC® (Junod, Aubert & Cie, 1888–?)
6 Melodien, floral markettiertes mehrfärbige Holzkassette mit verglastem Innendeckel, 55 x 25 x 17 cm
Dorotheum 2023, Sept 12, Lot 134
---
Sublime Harmonie



No swans on the tune sheet, bottom left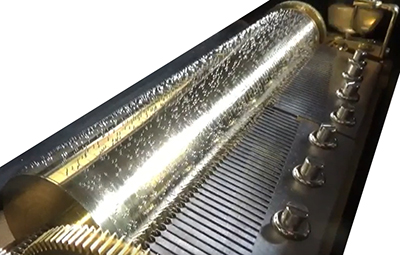 2022 Jul 21
---
Harvey Webber Interchangeable (3 cyl.) ~1893
Fine Quality Oversized Music Box with three 18 1/2" Cylinders patented by Arthur Junod & Cie. retailed by Henry Gautschi & Sons of Philadelphia, ca 1893.
Cyl 1:
1: "Introduction Tour of the Music Box"
2: "William Tell Overture
5: "The Coronation March" ("The Prophet")
8: "William Tell Overture"
A loud volume box with beautiful classic sound and arrangements. (Harvey Webber)
The double comb is a p sublime harmonywith piccolo has 130 teeth. Design of this mechanism places the spring barrel under comb and upgrade to how the interchangeable cylinder maybe removed anytime during play.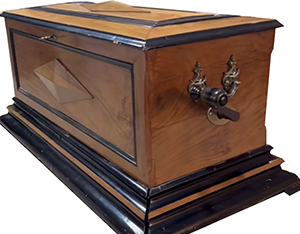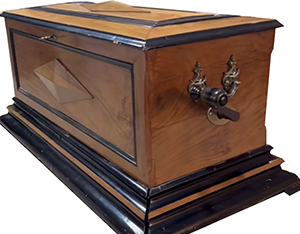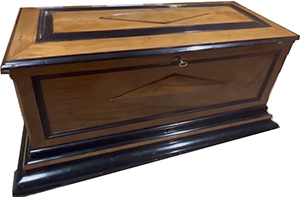 ---