---
Müller-Trüb, Editeurs, Lausanne
auch Ateliers Artistiques Myller-Trüb
The history of A.Trüb & Cie starts in 1859 when a society was established in the Swiss town of Aarau to operate a printing shop. In 1880 the control of the business passed on to Jakob Müller who, in 1884, entered an association with August Trüb. The demand soon developed enough for the company to contract a permanent graphic artist. Since the earliest days, the printer targeted the manufacturing industry, supplying paper packings, labels, prospects, illustrated bills and the like. In 1890 the company operated 8 printing presses and employed 60 workers. Its owners wanted to expand the business and so bought over a smaller printer in Lausanne. The oldest Trüb luggage labels in my collection date from the early 1890s and are marked "Müller & Cie, Aarau" or "Müller & Cie, Lausanne" (https://www.inverso.pt/labels/printers/Trub/Trub.htm).
Die hier folgende Musiktafel wird um oder nach 1900, jedoch nicht nach 1911 entstanden sein, da die Lehar-Operette 1911 uraufgeführt wurde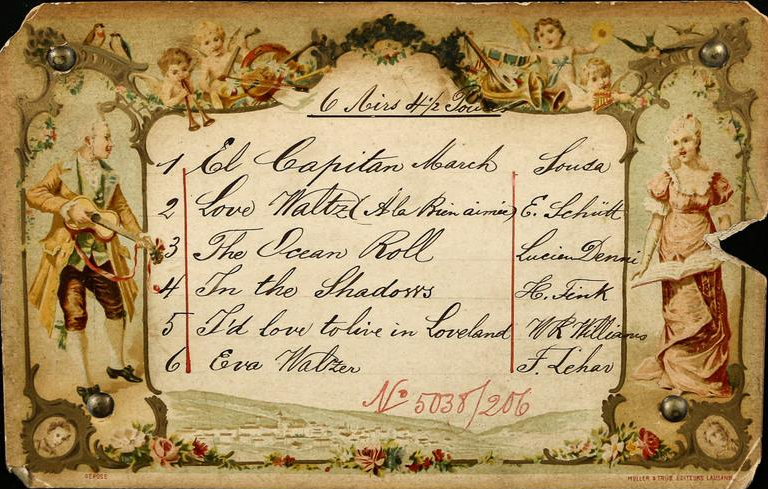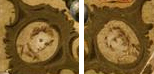 Ungeklärt: Links und rechts unten sind zwei Köpfe dargestellt, ( VIELLEICHT KOMPONISTEN?, vielleicht die Inhaber der Druckerei?).
---
Weiteres Beispiel: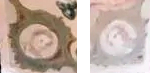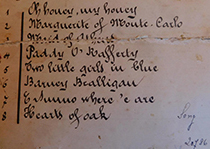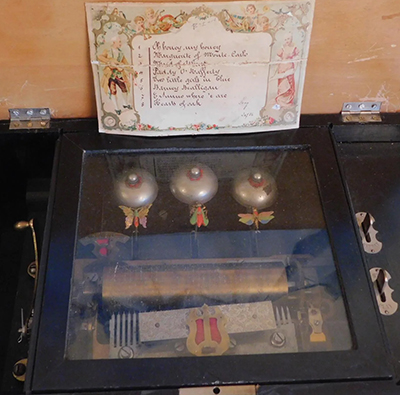 ---