---
No. [42]
Upright Bureau Desk in the style of the "Biedermeier" era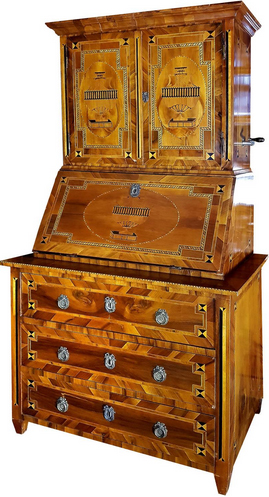 Furniture and Music Box in perfect condition. Incredible inlays on all 3 sides. A real museum piece. One of a kind.
Height: 184,5 cm. Width: 95 cm. Depth: 59 cm.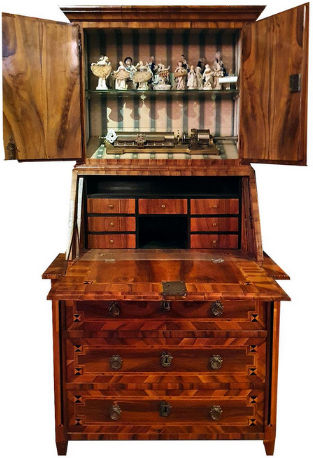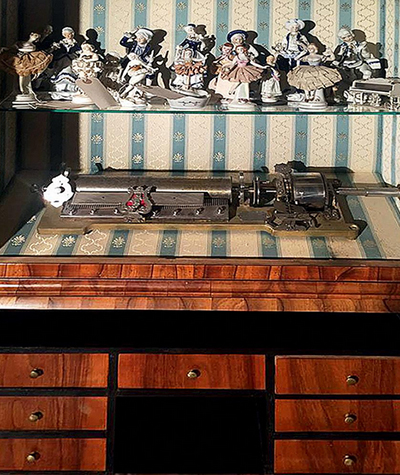 Swiss Music Box by Mermond Fréres, St. Croix, with 10 interchangeable cylinders. Zither attachment and tune indicator. Working mechanism and cylinders nickel plated.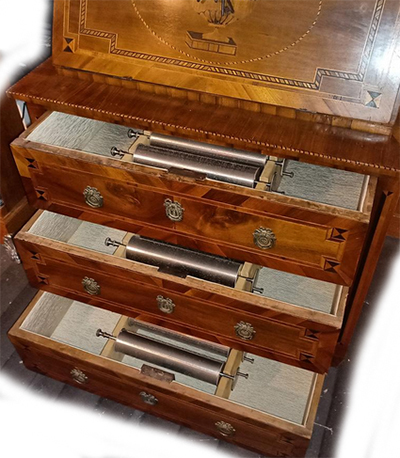 Lot 256
Dutch Auction Company
December 17, 2022


---