---
Ungemarktes unnummeriertes Schweizer Spielwerk, Nr. 2789,
7 Sektionen à 10 Zungen um 1820, Kette und Schnecke
---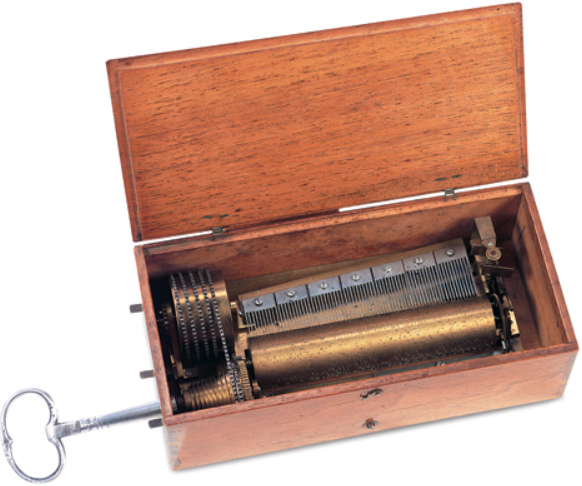 23 x 8 x 10 cm, fine fruitwood box with dove-tailed construction (of the box, not of the comb).
The bottom of the case has ink inscription indicating that the case was restored in 1859 by B.A. Bremond.
---
Another inked inscription on the bottom of the case indicates the serial number and the name of three tunes:
La rose blanche (Pierre Gaveau, 1768–1825, La rose blanche et la rose rouge, 1899)
Valse de Ch (maybe Cherubini?)
Cavatine de Tancredi de Rossini
---
Shown and described in History of Musical Box and of Mechanical Music by Alfred Chapuis, page 199, picture 186, with the notation "This is an experimental model".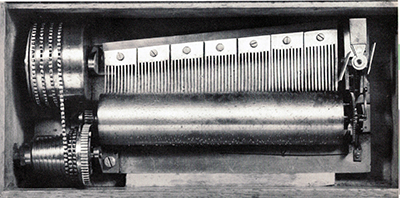 ---
Fotos: ©Privat