---
Chapter 9
Large Tune Sheet
Top center: Guitar
Left and right side: Upright Oval Emblems
Bottom center: Round Emblem

Spieldosen /

music boxes
Maker: PVF
[1], 15379: Harpe Harmonie Piccolo
---
[1]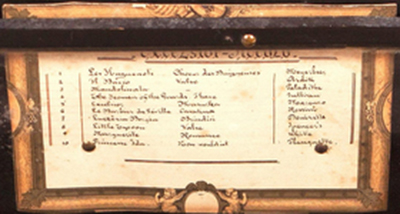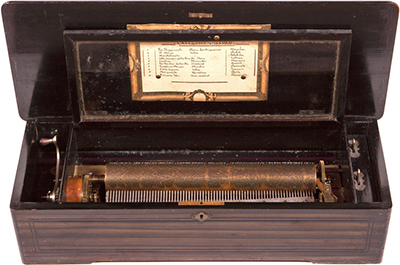 ---
N° 15379 Harpe Harmonie Piccolo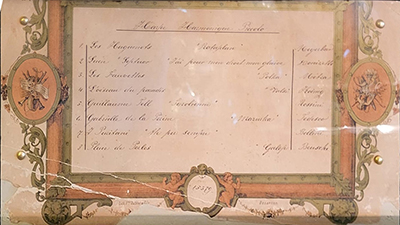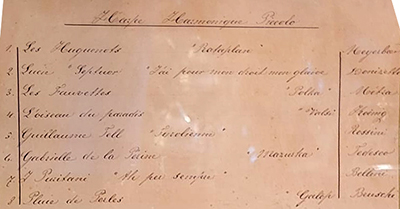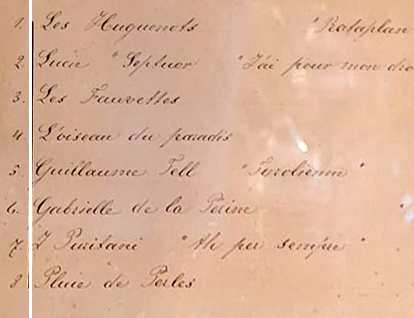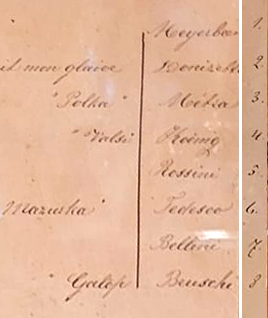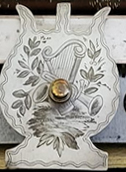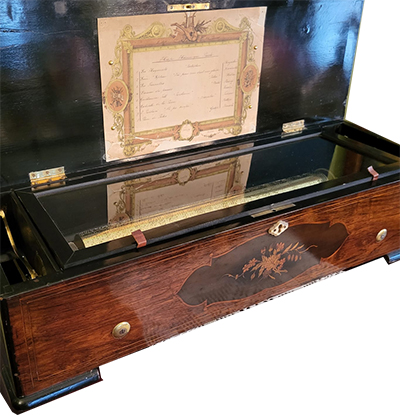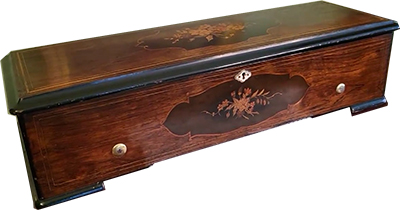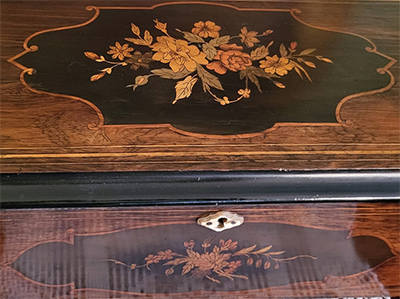 Evaluation by Paul Bellamy:
[...] music box [...] not made in Besancon, which is in France. It was made in Saint Croix, Switzerland. The lever-wind movement will have been made after 1860 but the actual date remains a guess.
There are two possible makers, both with the family name Paillard. The late HAV Bulleid wrote extensively about these two Paillard branches, the members of which were probably closely related but both makers in their own right. He constructed a chart of serial number against date for the main branch, Chart 12 in his book Musical Box Tune Sheets. He also recorded this tune sheet pattern as 111 in his book but it was for the other branch known as Paillard-Vaucher or PVF.
He was unable to construct a dating chart for Paillard-Vaucher/PVF but I made the effort to do so after his death. They both had similar curves and the serial number 13379 fits both at about 1868.
However, the main Paillard branch did not use the same tune sheet patterns as Paillard-Vaucher/PVF. Also the pattern was printed for Paillard-Vaucher/PVF across the Swiss-French border in Besancon by the lithographer (printer) Valuet. This family were the first to commercialise the lithographic process.
There is little doubt that the maker of Kelly's musical box was Paillard-Vaucher Frères.
However, when Bullied described his version of the tune sheet (111) as post 1874, he correctly stated that it did not fit his Paillard dating Chart 12. He made the assumption that PVF, who had a sales office in London, was also acting for the main Paillard Branch. He was correct to do so because it is believed both branches worked in Saint Croix at the same time and co-operated closely eve though they had different workshops.

---