---
Ouvertüren-Spieldose Nicole Frères 31610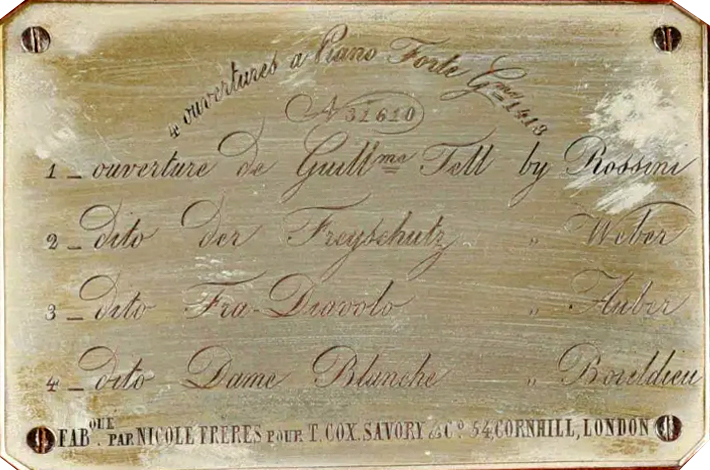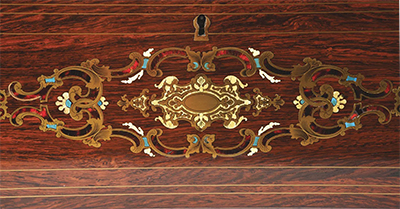 Every so often a piece will cross your path that is so understated in proportion, unassuming in appearance, and still can turn your head and take your breath away.
This Nicole Freres piano-forte overture music box, c. 1850 is just that piece. From the 16 - 34 by 4 overture cylinder to the beautifully exquisite rosewood case with mixed metal, polychrome enamel, and mother of pearl inlaid box, to the superb sound, this is a music box that would enhance any advanced collectors collection.
Condition shows some areas of wear to the box, light abrasions to the edges, a repair to a corner of the lid, as well a very light surface scratches. No areas of inlay loss was detected, the sound plate and 240 teeth combs are marked for Nicole, and an engraved tune list on the underside of the lid. Truly a remarkable survivor and a wonderful example of Nicole Freres creativity in 1850.
Condition (Very Good). Dimensions 26" x 34" x 11 x 8".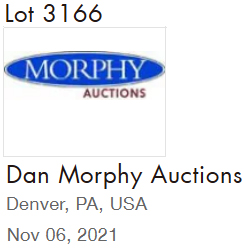 ---